With only a little over a week until the jolliest day of the year is upon us, it's time to put away the hot chocolate, lace up our L.L. Bean duck boots, and get shopping. There are too many people on your gift list to put it off any longer. Yes, I am looking at you, procrastinator-student-workaholic relative.
And once you get shopping it is hard to know exactly what to get everyone on the list. People are different and buying gifts for them is more than just raiding the $3 section of Target. That's why gift guides are a beautiful thing that just about no one takes advantage of. Don't know what to get your sister? There's about 40 million gift guides that cater exactly to your sister's needs.
The Enthusiast's gift guide is for everyone on your list. Mom, Dad, brother, sister, best friend, significant other, that neighbour who gives you pocket money for cleaning dog poo out of their yard, etc. They are gifts that work for any kind of person and your shopping will now take less than an hour. And you don't even have to pull on your duck boots.
And you don't even have to thank me. But if you want, I accept cash and Starbucks cranberry bliss bars.
The Enthusiast's Gift Guide for the Last-Minute Shopper
For someone who does so much, give back by letting your mother relax and pamper with this set ($32) that includes shampoo/bubblebath, body lotion, body scrub, and perfume. She can take some time off this holiday with this wonderful gift and she'll smell great, which is a benefit for all!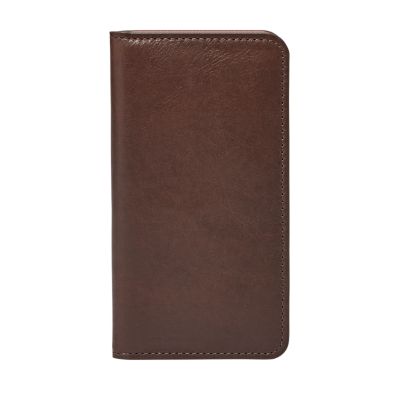 Dads aren't like Moms. They don't carry purses and their pockets are only so big. That's why a phone case that doubles as a wallet is key. He can stick everything in one spot and it will all fit in his pocket, briefcase, work jacket, etc. And this gorgeous one from Fossil is only $50 for a genuine leather one he will love forever…or until he gets a new phone.
This one is definitely on my list of wants. The older we get, the smaller a girl's purse is. So a tiny wallet with a cute scalloped trim, like this one from Kate Spade ($168), is absolutely necessary for tiny clutches, minuscule crossbodys, and just running across the street for some milk.
As someone with a teenage brother, all they really want is a cool way to charge their phone/laptop/tablet/etc when they're not playing video games or out with friends. This super cool bamboo charging station ($40) is perfect for all their electronics and adds serious cool to their room (and is eco friendly!) Definitely a need for a teenager always on their phone.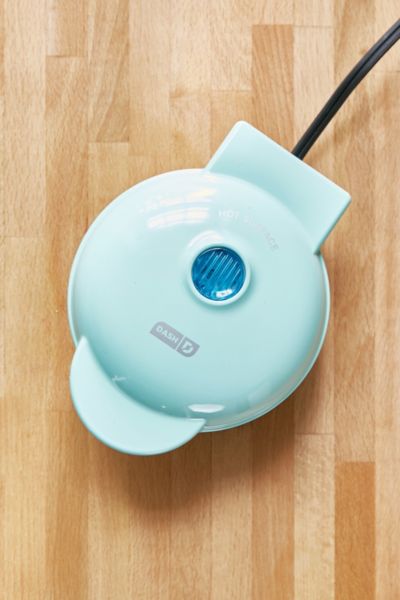 Give your roommate the gift of home without giving them the apartment for the night. This adorable Urban Outfitters mini griddle ($18) is perfect for making midnight roommate pancakes, or post-night out pancakes. Your roommate will love it, and you will too when you smell that batter Sunday morning!
Remind your BFF of all your fun times with a wire PB Teen wall letter ($16). Get one with their first initial and include lots of photos of your favourite times together so that when she walks by it she'll remember all of the really awesome times you've had together. Bonus points if you use polaroids!
Who doesn't love pizza? And their phone? Give your best bud the coolest gift of the year with this Local Heroes pizza iPhone case ($14.50). Just make sure to include a pizza with it, because once it's on, the cravings for cheesy, salty, greasy pizza will be kicking in and they'll want a friend trip for some pronto.
Take a hint from Cutesy Crafts and make a gift that your S.O. is going to love! Fill a basket with their favourite movies, popcorn, chocolate, a blanket, etc. and tell them your gift to them is to sit through all their favourite movies with them – without complaining! It's the perfect gift for the person you love.
My mother and I do this every year and it's a hit with our neighbours. Using this recipe from Cupcake Diaries, you can make a huge batch of delicious cinnamon honey butter (it's only 4 ingredients) and dole it into adorable little jars and give to your neighbours so they know you appreciate them. And you can even have a little extra for your morning toast.
---
Happy Christmas shopping! Stay safe and warm and have a very happy holiday!
Stay classy, Internet,
TE TWITTER:
http://www.twitter.com/ThatEnthusiast
PERSONAL TWITTER:
http://www.twitter.com/PotatoesHegarty
FACEBOOK:
http://www.facebook.com/ThatEnthusiastBlog
INSTAGRAM:
http://www.instagram.com/PotatoesHegarty
TUMBLR:
http://www.films-and-good-times.tumblr.com
BETTER BLOGGER NETWORK:
http://www.betterbloggernetwork.ning.com/profile/MorganHegarty
BLOGLOVIN:
https://www.bloglovin.com/blogs/enthusiast-2812205